Banana Bay Dive Site
Possibly getting its name from the abundance of banana trees that grow on the bay, the east of Racha Noi Island is named "Banana" bay. This is an easy dive site, with a clear shallow flat area starting from 3m-10m and hard coral reef slopping gently to 25m-30m with staghorn coral occupying most of the area punctuated by white powdery sand.
Marine Life
Like the other dive site of Racha Noi, reef fish such as fusilier, triggerfish, butterfly fish, and colorful basslets are often found on top of the staghorn coral. In the shallow you can find giant morays, reef octopus, black and white snapper, sea snake – not dangerous , lion fish and scorpion fish. Lovers of nudibranchs will find them on top of staghorn corals. Look at the blue, you can be lucky and spot Manta Rays.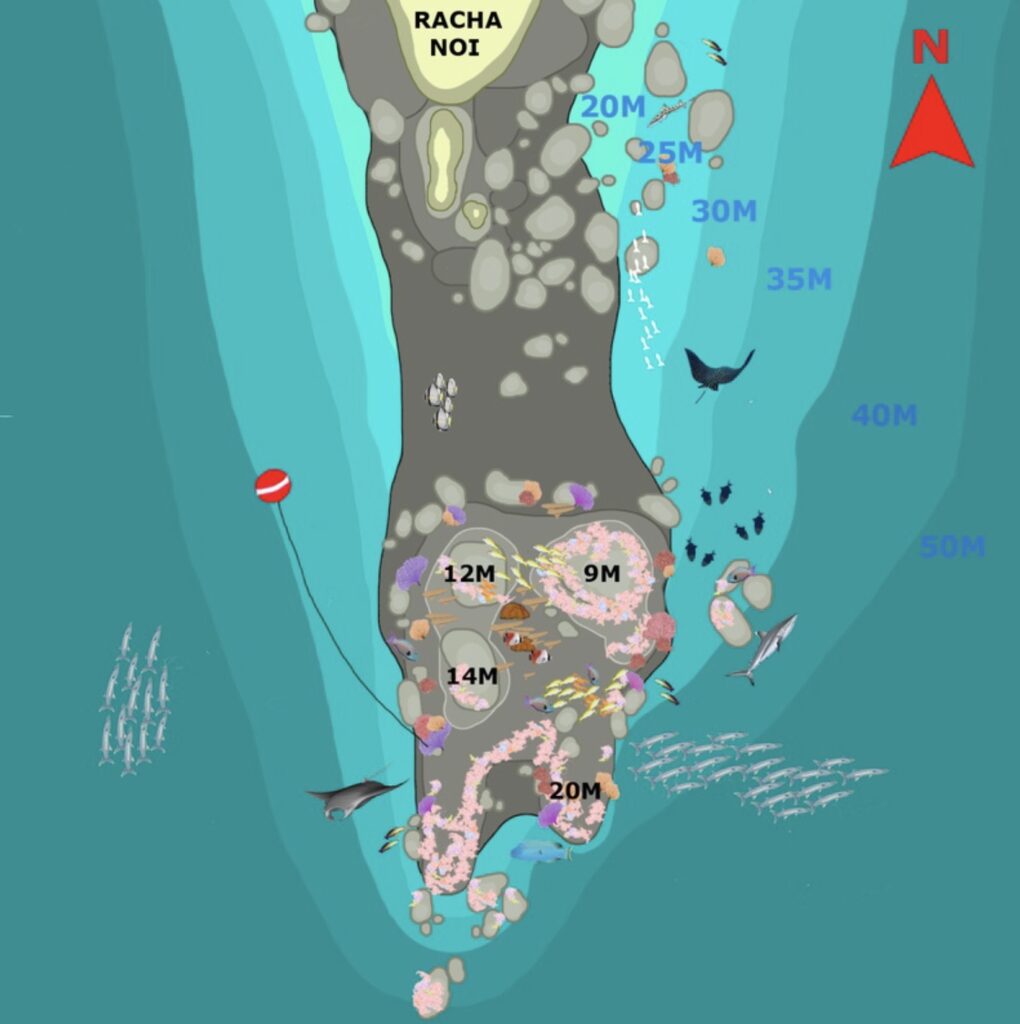 South Tip Dive Site
South tip is located at the southern of Racha Noi and is not large. It consists mostly of granite boulders at the depths ranging from 15m-18m in the north to more than 60m in the south. It the west the rock slope is gentle but the east side is steeper and there are fewer hard and soft corals such as fire and sea fan corals attached to the rock. The current is complex and strong and can become extreme. This dive site is not for beginners or intermediate. For this reason it is difficult to find a daily schedule for this particular dive spot.
Marine Life
Manta Rays are often spotted here. From February to April you are almost sure to dive with them. There is also surgeonfish, unicornfish triggerfish, damsels and great barracuda are common here.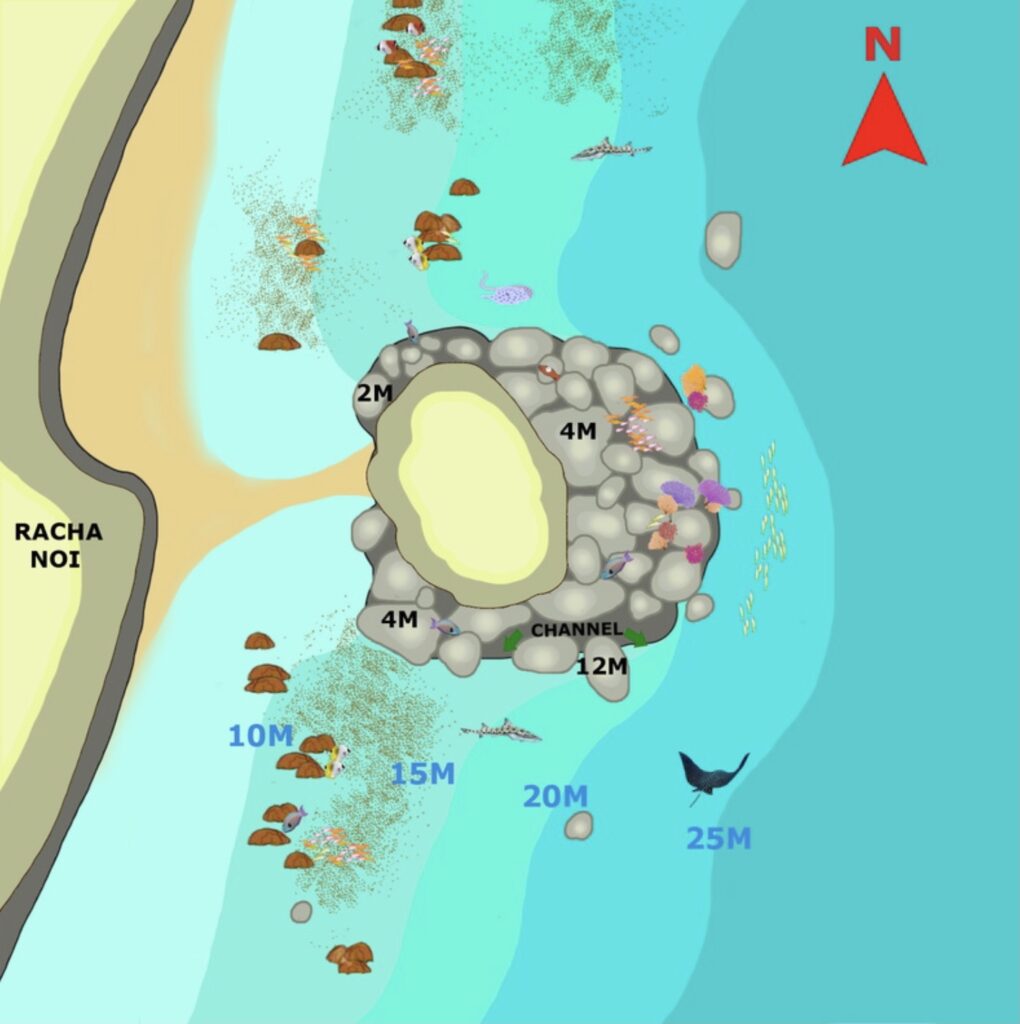 Racha Noi Bay Dive Site
Located on the southeast side of the island, Racha Noi Bay is easily distinguished by the small islet. At low tide, the sand ridge connecting to the main island will be visible. The shallow coral garden at the north and south is highly suitable for snorkeling. The coral gives way to a sandy bottom at depth of 12m . On the rocky portions deeper than 30m, sea fan and sea whips occupy the area with amazing underwater landscapes.
Marine Life
Divers will be amazed by the variety of creatures. Divers will like to discover scorpion fishes, garden eels, eagle rays and milky fish. Explore the sandy bottom to spot camouflaged cuttle fish, flounder and pipe fish. On calm days, you can even swim off the rocky reef and explore the deep blue for leopard shark, manta ray and even whale sharks.